A patent published today has shown how Apple's helpful assistant Siri may be able to search through digital images on your iDevice.
The patent, titled "Voice-based image Tagging and Searching" is based around tags applied to your photos that identify them according to their location, the name of a person, or the contents of the photograph. Once certain tags have been applied to photos, you can used voice commands to find those photos later on. Not only that, the language processing is also capable of taking information from your request you might not have said, so it might infer your name as a tag if you mention the word "me", this means that tags are more precise and complex, but your inputs don't have to be.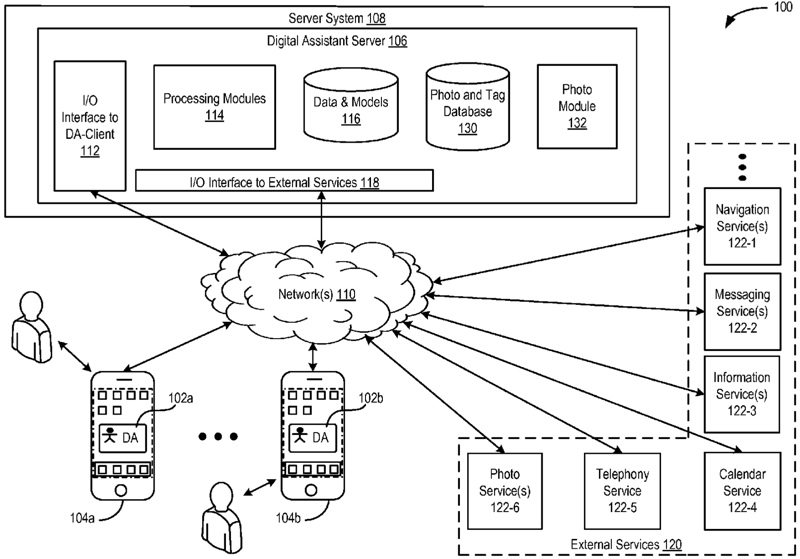 Tags can also be applied to groups of photos once they're established, so you can use voice commands to search for a group of photos taken in a certain place, or a group of photos that all contain the same person.
As storage capacity and camera capabilities increase, mobile phones are becoming a more and more viable point-and-shoot camera solution, naturally it makes sense that Apple does everything in its power to make photography on its devices a convenient and useful experience, and I can think of no better way to do that than by integrating Siri into the iPhoneography experience.
The patent also gives rise to the interesting concept of a system that automatically tags photographs by recognising faces, buildings and landscapes, which really is a fantastic prospect.
I certainly believe that implementing Siri into the iPhone's photography experience would certainly make the feature more enjoyable, and a much more effective photography solution.
Via: MacRumors