It's been a while since we heard from this lawsuit, unless you live under a rock, I'm sure you're well aware that for a while Cupertino and Chinese company Proview have been bandying around claims to the iPad moniker. It's emerged that on May 4, Judge Mark Pierce, presiding in the Superior Court of the State of California has approved Apple's request to dismiss the lawsuit.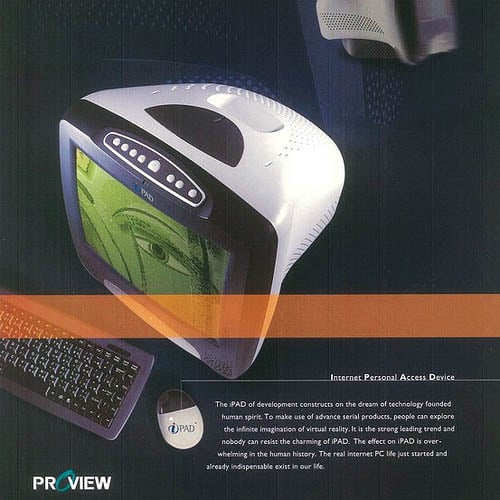 This will come as something of a blow to Proview,who remain convinced that Apple did not buy the rights to the name iPad in mainland China. Ironically, the product Proview calls I.P.A.D. looks exactly like the Apple Macs of yesteryear.
Proview, who were naturally a little bemused at the verdict, immediately issued their own legal thrust, claiming the decision "was not based on the merits of the case"… Well, you didn't expect them to agree with the verdict did you?
By all accounts, it seems that this case might be drawing to a close, there have been rumors that the two are looking to settle out of court, and this latest development suggests that Proview's legal position might not be a stable as they originally thought.