A company called In Icons will be selling a 12 inch Steve Jobs Doll this coming February. This would be no problem, except for the fact that it is incredibly realistic. The 1:6 scale action figure is being sold to "honor the American icon and great visionary Steve Jobs" and sports Job's iconic black turtleneck and blue denim jeans. The figure even has Steve's  "piercing eyes of soul" that will "always remind you to stay hungry, stay foolish and to follow your heart in the limited life."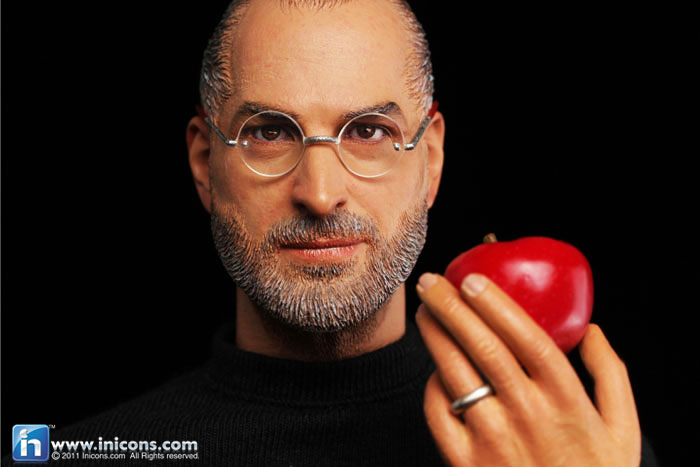 The doll also comes with a variety of realistic accessories from his specs to his New Balance sneakers. There are even 3 sets of hands so you can put him in all of his standard Keynote poses.
The issue for me is that this all feels a bit creepy. I mean, it is realistic to the point where this (see image below) looks like the actual photo Apple put on their website. His gray and black beard, his raised eyebrow, all of the figures features are just spot on. Having this sit on my shelf and stare at me all night is just a little too weird for me.
Anyways, If you want to purchase it, it is being distributed by DiD Corp,and will be available for $99.99 (plus s&h) in late February.
Is this something that you would buy, or is it too strange for your tastes as well? Let me know in the comments below and be sure to follow me on Twitter for more news, reviews and offbeat iPhone articles.
Via: The Verge