PhoneDog Media Exclusive
Download iM5, now available in the App Store and Google Play
. iM5 is a PhoneDog Media backed Social Platform to inspire real-life action through the crowdsourcing of ideas.
See the video
The Galaxy S4 is hot. Really hot. As soon as this phone was announced, it was clear that the Galaxy S4′s specs were something else. Rocking the 5 inch Super AMOLED screen, 13MP camera and the Qaulcomm Snapdragon processor, clocked at 1.9GHz, the Samsung Galaxy S4 has been put through its paces by Primate Labs, who have analyzed the phone's Geekbench 2 scores. The results are totally astonishing, but at the same time, not surprising at all…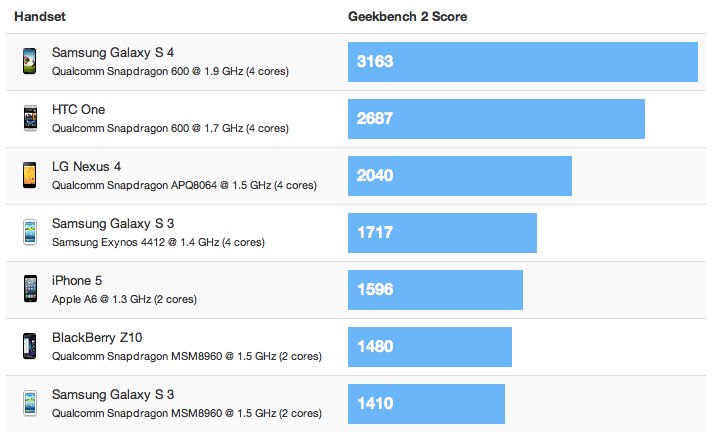 Samsung Galaxy S4… #winning
As you can see, the S4 is 2 times faster than the iPhone 5, and almost twice as fast as the Galaxy S3, a testament to the phenomenal difference in the two devices. Obviously, benchmark tests don't fully replicate day to day usage in the real world, but even so, the Samsung Galaxy S4 has proved itself the new standard of powerhouse smartphone design. Will you be buying it? Leave your comments below!