Losing your job sucks. That being said, I'm only 17, and thankfully, it's a heartache I've yet to experience. With that in mind,  I'd best make this article really good, just in-case…
Yesterday,  we learned that Apple's (former) SVP of iOS, Scott Forstall, would be leaving the company in 2013. He would also be leaving his current post immediately, spending the rest of his Cupertino days serving as an advisor to Tim Cook. The announcement rocked the tech world, our very own Cam Bunton was hugely shocked by the news, and I'm sure his sympathies are heartfelt by many others.
According to a report from WSJ, Forstall was asked to leave because he refused to sign his name on the letter of apology to Apple's customers following the "Maps-gate" incident. According to sources close, the tension had been brewing for some time, and Forstall's departure was a culmination of a deeper rift in the company, the apology letter appears to have been the final straw.
To fill in the fairly large void left by Forstall, Apple has announced that Sir Jony Ive will be adding to his responsibilities; the management of Human Interface, whilst Eddy Cue will take on Siri and Maps, this means he now has control of all Apple's online services. Craig Federighi will oversee iOS and OS X in a bid to bring the two closer together.
In an email briefing Apple staff on the changes, Tim Cook said this:
We are in one of the most prolific periods of innovation and new products in Apple's history.
When it comes to products like the Mac, iMac, and iPad, I'm 100% supportive of this statement. But when it comes to iOS, I'm less inclined to agree. In my opinion, iOS's period of "prolific innovation", is just about to begin.
Sir Jony Ive, is a genius. Since joining Apple in 1992, Ive has produced some of the most astonishing product designs ever. My personal favorite? The Aluminum Macbook Pro. However, that's just one product in a tremendous line of stunning devices that have sprung from this man's great mind, the iMac, the iPod, the iPod nano, the iPhone, the iPad, the list goes on. The talent Jony Ive possesses for innovative, practical and aesthetically pleasing design is endless, and now he's head of Human Interface…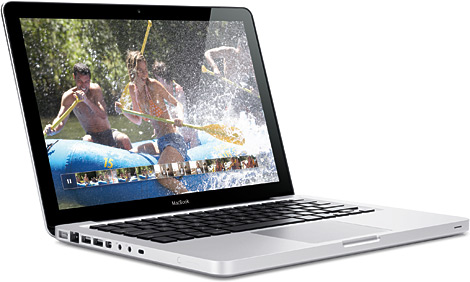 So beautiful…
The ousted Forstall was famed for his skeuomorphic side, the iOS Calendar, Notes and Game Center, are all his fault. This skeumorphism led to iOS becoming somewhat fractured aesthetically. Whilst the apps weren't intrinsically bad to look at, none of them seemed to fit in with each other.
I'd expect this kind of variation to be drawn from six different operating systems, not one…
Sure, when you look at your compass, it's kind of cool to pretend that you're suddenly skipper of HMS Victory, but there's no uniformity, no constant. If I had to describe the varied design of iOS in one word it would be "wrong". iOS is packed with fantastic feature, practical apps and innovative ideas, but it just doesn't look as attractive as it once was. And that brings me to another point… As it once was…
This is the original iOS, or iPhone OS as it was named back then.
Then came the 2.0 and 3.0
Then iOS 4…
Then iOS 5..
And now?
I think it's safe to say that Scott Forstall used his photocopier quite a lot. Sure, the iOS user interface works well, it's simple, clever and practical. But come on, it's been 5 years guys. Every time a new version of iOS has been released, more potential customers have looked, looked again, shrugged their shoulders, and then bought an Android phone. If iOS 7 follows suit, then believe me, I'll be first out the door. Perhaps more controversially, I'll go Windows.
Aesthetically, iOS has been lagging behind for some time now, and whilst I have no doubt that iOS 7 will bring with a host of new brilliant features, I am genuinely scared that if it looks anything like iOS 6, the repercussions for Apple could be pretty severe. I wish Scott Forstall all the best for the future. But for iOS? It's time for a fresh design, and there's no better man for the job, than Sir Jony Ive.