A partnered teardown run by iFixit and Chipworks has revealed Apple's A6 processor, and its customer configuration.
Before the surgery, we knew the iPhone featured 1GB of RAM, a dual-core CPU and a triple-core graphics layout. The general consensus of the observation appears to suggest that the ARM chip looks "homespun". It doesn't have the same standard, symmetrical layout that is common in your standard CPU. Rather, it's actually a patchwork job, and I must admit, it's playing havoc with my OCD.
However, the usual connotations of "hand made" do not apply to this particular instance, this isn't some on-the-fly job featuring a little bit of sellotape here and there. The custom aspect of this chip actually lends itself to increased speed and performance, and its actually much more expensive to manufacture. With a little extra time put into each chip, the units become much more efficient.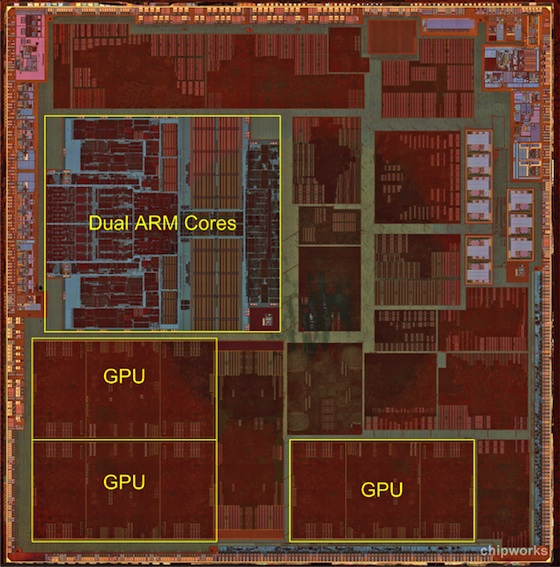 The symmetry is all wrong, but boy is this thing fast…
The teardown confirms that the A6 is built around Samsung's 32-nanometer HKMG process that debuted this year in the revamped iPad 2, and the latest Apple TV.